Reimagining Employee Engagement in 2021 – My Key Takeaways
We got 2021 off with a bang as I interviewed 3 of my favourite HR experts Lisa Haggar in the UK, Daiana Vivan in France and Kenlyn Klamper in the USA about how we can reimagine employee engagement in 2021.
I specifically invited Lisa, Daiana & Kenlyn as they are all data-driven BUT not one of them will hold back when the status quo needs to be challenged and I hope you can feel their energy and passion as you watch the video. To watch the session in full click here
HR professionals have been banging the drum for business essentials like happiness, diversity, wellbeing, mental health & flexible work patterns for years now and I find it weird that it has taken a global pandemic for certain leaders to finally listen.
BUT…
We must use the pandemic to build a better world of work than the one we inherited. To tweak a 90s Welsh indie band The Manic Street Preachers quote
"If You Tolerate This Our Children Will Be Next"
We know, from our data that HR professionals become unhappy when they don't feel they can make an impact in their business, and over the past year they've really stepped up and made their impact felt.
I'd recommend you take an hour out of your day to listen to Lisa, Daiana and Kenlyn's perspectives, but to whet your appetite here are my key takeaways.
The only thing I can guarantee you about this conversation is nobody will be sitting on the fence in this conversation.
Let's Get Happiness Data into the Boardroom
Despite the need for companies with more than 250 employees in the UK to comply with the UK Corporate Governance Code and report on employee engagement in their Directors' report in a meaningful way, we've yet to see this have a big impact on organisational behaviour. Too many organisations seem to either not know about it, to understand why measuring happiness is a key KPI, or want to comply beyond making it a box ticking exercise.
Lisa reminded us that this is "the same conversation we've been having pretty much our whole lives as HR professionals!", and is part of a larger conversation about how HR is actually a strategic business partner. HR isn't there to prioritize the business over the people or vice versa together. If they support both, both will perform better.
Like Lisa I believe that the whole point of being in HR is to address the human side of business, and acting as what she calls "the business's conscience". I still come across people working in HR who believe that having happy engaged people is not part of their job! As Kenlyn points out people have to feel safe at work to be able to do any sort of meaningful work. As an HR community we must equip our leaders and managers to listen and ask questions about how people are feeling and why, and engage in these meaningful conversations.
Daiana advised us to "be aware of windows of opportunity to reach your leadership" – essentially recognising the magic moments when they are more open to listening and buying into change. At Sodexo, they had planted the seeds of understanding neuroscience and measuring happiness and really talking about emotion in their business a couple of years ago. This helped them really surf the wave of transformation that was happening in the company in 2020 and accelerate this change. The importance of mental health and happiness became fundamental to supporting the business. It was not a number, or KPI, for the sake of a KPI. It was fundamental to helping the business get through.
Lessons Learnt from 2020
Daiana also highlighted how the impact of the pandemic on people in her organisation differed a lot based on the nature of their role, and how their customers were affected. For example, staff who worked in sports stadiums were very differently impacted to those working in hospitals and the health care sector, or working from home. Their HR team needed to put in place a lot of resources and channels for employees, which not only varied country by country, but by business unit and individual's personal circumstances (those living alone versus with children).
As leaders and an HR community it is vital that we realize, and acknowledge that our people are all going through different experiences at different times, and they will need different types of support during that journey. Listening attentively to our people on an ongoing basis has become a business imperative.
I also loved Kenlyn's personal take away to try and think less about the pandemic as something to "get through" and examine any positives and the new perspective we are gaining. Whilst we shouldn't make light in any way of the situation, it has pushed every organisation globally to grapple with the idea of real employee engagement, retention and happiness, and what that means to their productivity.
I'm having conversations with organisations about what the future of work looks like, that 12 months ago just wouldn't have happened. As Lisa pointed out there has been a transformation in trust levels, not only at a manager and employee level, but also at an organisational level. This is echoed in the recent annual Edelman Trust Barometer report which showed that business is more trusted than the government in two-thirds of countries globally. Let's seize this opportunity for change.
Burnout Impacts HR Teams Too
Lisa reminded us all that it's not only our people who've been suffering, but within the HR community a lot of people have had their own personal difficulties. Not only have they had to help navigate the business through a difficult period, and adapt over night but because they've been so busy taking care of everyone else that they are working with, they've neglected themselves and their own health.
If you are feeling like this, I'd urge you to join our Happiness and Humans Community and seek support from your peers.
The Cultures They Are A-Changin'
As Daiana evidenced in France, prior to the pandemic life was very clear and you kept your personal life and work life very separate. Now that her colleagues have seen each other in a different light, they won't be going back to the old ways.
We need to keep the good things like this that have happened in 2020 and build them into our new model of engagement – the level of openness and honesty that have prompted meaningful conversations, allowing people to see how our personal and work lives overlap, and allowing emotion into a work environment.
The Bigger Impact Is Still To Come
I agree with all our guests that although 2020 was an incredibly difficult year, the bigger impact is still going to happen in 2021 and beyond. Whether it's the toll on mental and physical health, the impact of automation, the reshaping of what workplaces are for, or the global awakening around ongoing systemic racial inequality.
The minute the global economy picks up we are going to see one of the biggest mass migrations of talent in a generation. People are sitting tight or are accepting jobs they might not have done 12 months ago because they are in survival mode. The minute we start to move up the hierarchy of needs this talent is going to move and move fast to organisations that looked after their people through the tough times, faced their challenges head on and adapted to come out stronger as a result.
As an entrepreneur, I see the next 12 months as a huge opportunity to retain and attract amazing talent that can help us deliver on our vision that we call #FreedomToBeHuman. Let's really double down on the things that we know make our employees happy, and help give our people a purpose. Good luck to all our community in 2021. 
Click the button to watch the session in full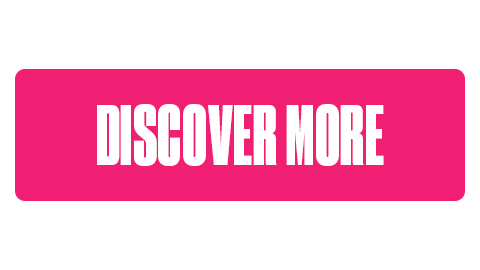 Book a Demo
Sign Up
Sign up for industry news, people insight and business strategy to help you create a thrive culture.