We work with over 100 unique customers
who share the same passion as us… to put happiness at the centre of their organisations.
We have a genuine global footprint, with offices in New York, London & Shanghai, as well as enjoying three global partnerships that takes us all the way from Dublin to Chile and beyond.
We are also 100% privately owned. This means we're not governed by any form of private equity, venture capitalist or investment fund, allowing us to make decisions based on the long-term health of the business – not the short-term sales targets.
Freedom To Be Human
Organisations that succeed will enable their people to feel like a human… not a number!

They are treated like humans
They are given a voice
They can be true to themselves

our
vision
THRIVING
CULTURE
We combine academic research and real-time data to create a thriving culture where your people will flourish.

Our data-backed and psychologically-sound research helps us to understand the global drivers behind happiness and engagement. Society and the culture we work in is constantly changing. We use our data to update our academically-backed models in real-time.
Here are some happy client case studies to show the power of our 'human-first' approach to creating Thriving Cultures:
OUR VALUES
The Happiness Index passionately believes in your Freedom To Be Human. We believe it will ultimately lead to greater happiness.
We don't want our values to simply be displayed on the wall of our office. We want our people and customers alike to embody them and carry them into their everyday work tasks and relationships. We recognise that this means something different for everyone but for us, it translates to the following values: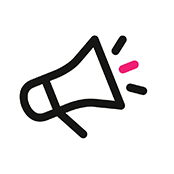 CONVICTION
Trusting everyone to deliver and empowering people to make decisions in all areas of their work. This also means candidly admitting mistakes and holding ourselves (and others) accountable. We offer guidance and support to help each other learn.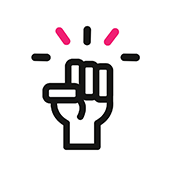 REVOLUTION
We embrace change and innovation in all aspects of our work. We encourage people to experiment and make mistakes sometimes. Our team is curious and likes seeking out new methods. We are always challenging boundaries where we can.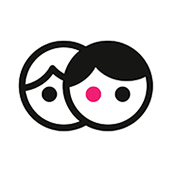 COLLABORATION
Building relationships by listening and empathising is key. Focusing on delivering great results for colleagues and customers, we collaborate and embrace feedback at all levels. We like being, (and working with) decent human beings.
In short – we strive to work hard, have fun and be nice!