The Employee Engagement & Happiness Platform
The Happiness Index helps organisations measure the key employee engagement AND happiness drivers to power their people strategy.
Underpinned by neuroscience, we will help you understand how your people think, feel and behave. Our data-driven insights will enable you to boost retention, productivity and performance.
THE PROBLEM: The pandemic has changed the world forever. To survive and thrive organisations must actively listen to their people and gain a deep insight into their cultural health.
THE SOLUTION: Our unique platform offers the products, insights and tools to shine a light on your cultural health and empower management to drive thriving cultures.
We work across 90 countries with clients as diverse as Deloitte, Sodexo and Unilever. We have gathered over 10 million global data points and use them to power our platform and insight. See how we've helped some of our Happy Customers…
Download The Little Book of Happiness to discover more…
M&C Saatchi| Emily Hawkins | Group HR Director
"We recently partnered with The Happiness Index to use their platform to see how employees are feeling during this difficult time.
"The insight it has given us has been so valuable. We have managed to address a lot of the concerns raised by quickly implementing new policies and adjusting communications."
ENABLING THRIVING CULTURES THROUGH NEUROSCIENCE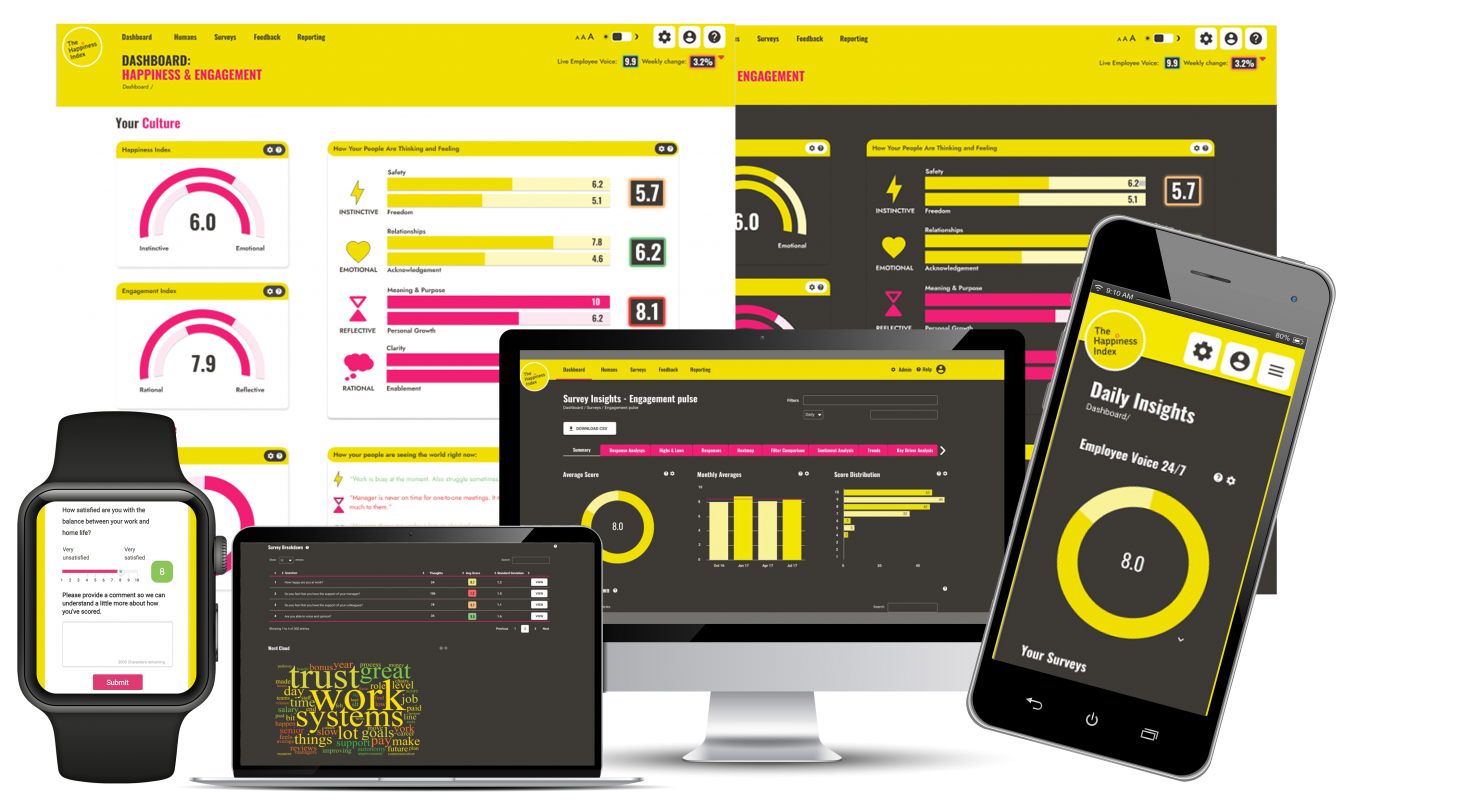 Our Employee Engagement and Happiness Platform measures the heart and brain of your organisation – providing insight into how employees think, feel and behave.
Using neuroscience to help your culture thrive at every stage of the journey – we provide actionable insights across the entire employee experience from new starters, ongoing engagement through to leavers. Our insights provide managers with the insight they need to move from insight to action, all in one place.
* COLLECT FEEDBACK * Every Pre-Built Survey question is backed with neuroscience
* ANALYSE RESULTS * Our neuroscience driven dashboard enables cross-theme analysis to gain greater insights across all your surveys
* DRIVE ACTION * Our data-led insight will enable you to interpret your neuroscience data and empower you to move from insight to action
An enterprise-ready platform conceived to help both your culture and business grow
1 ) Secure
Trusted by hundreds of customers including multinationals and scale-ups
2) Accessible
Designed to be intuitive and accessible across different devices
3) scalable
Tailored to meet the needs of your business and integrate with your HR tech stack and processes
happiness and humans community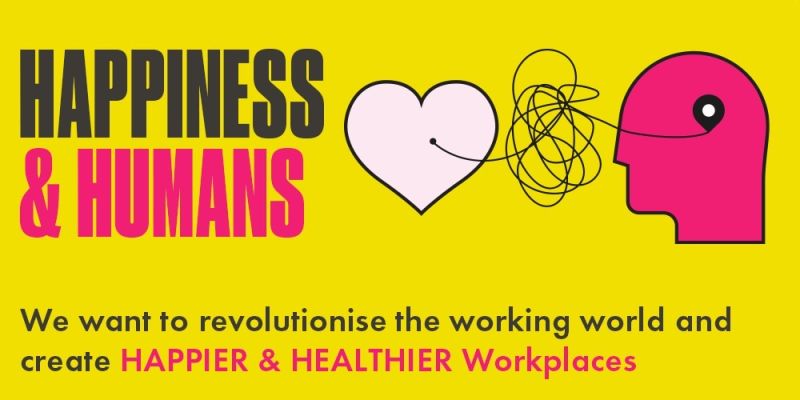 Want to connect with others who are saying goodbye to the old ways and revolutionising the world of work? Well, you're in luck. Join our Happiness and Humans community on Slack to chat with some of the best in the biz. Membership is open to anyone who embraces our vision, wants to revolutionise the working world and is out to create healthier workplaces.
INCREASING happiness Globally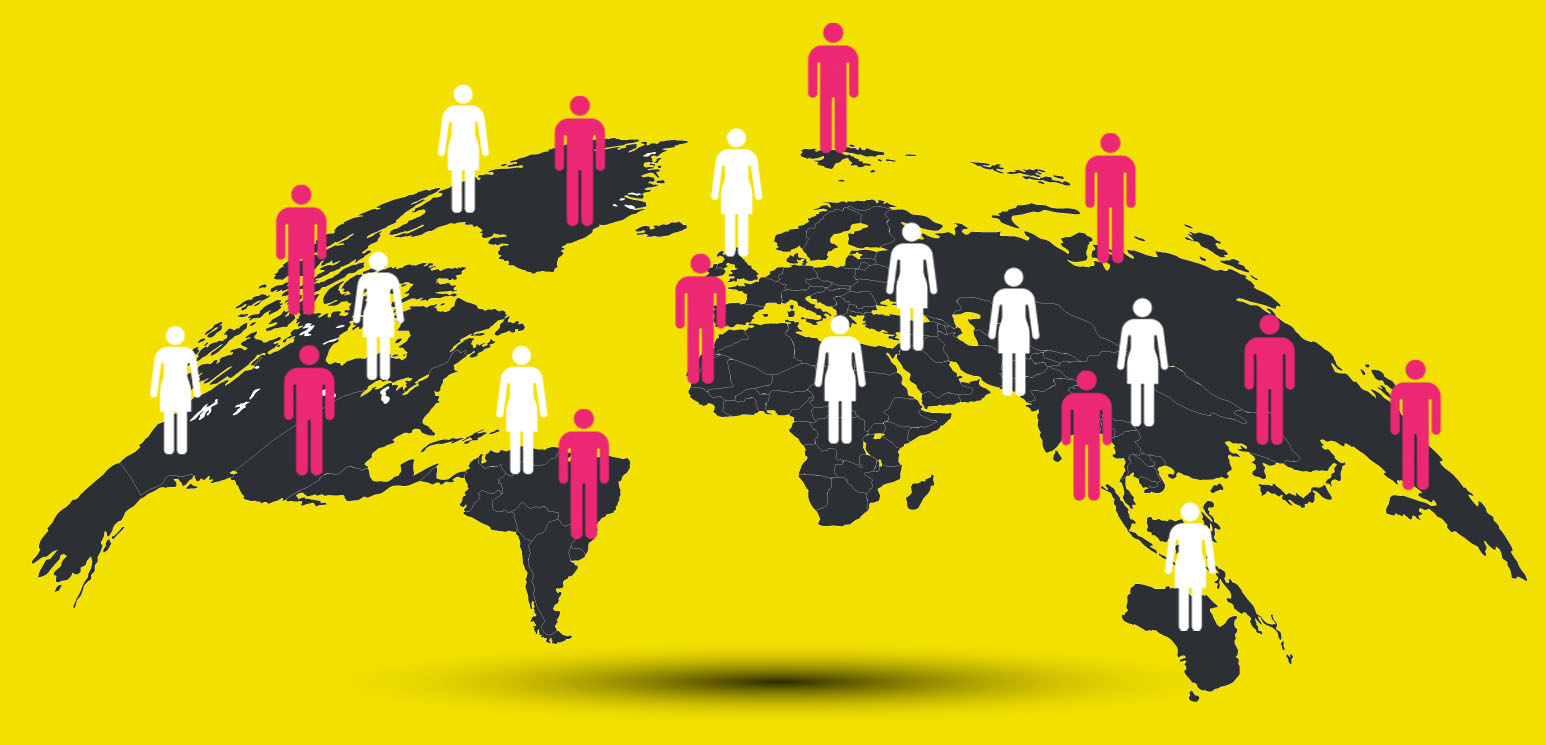 We have helped hundreds of businesses increase performance through effective listening.
We believe everyone has the right to provide their feedback in their own way, and we work with our customers to ensure language, location and connectivity are not a barrier.
Chat to us about how our platform can help you create a thriving culture or find out more below.