cultural assessment
Understand your culture. Create a thriving growth culture.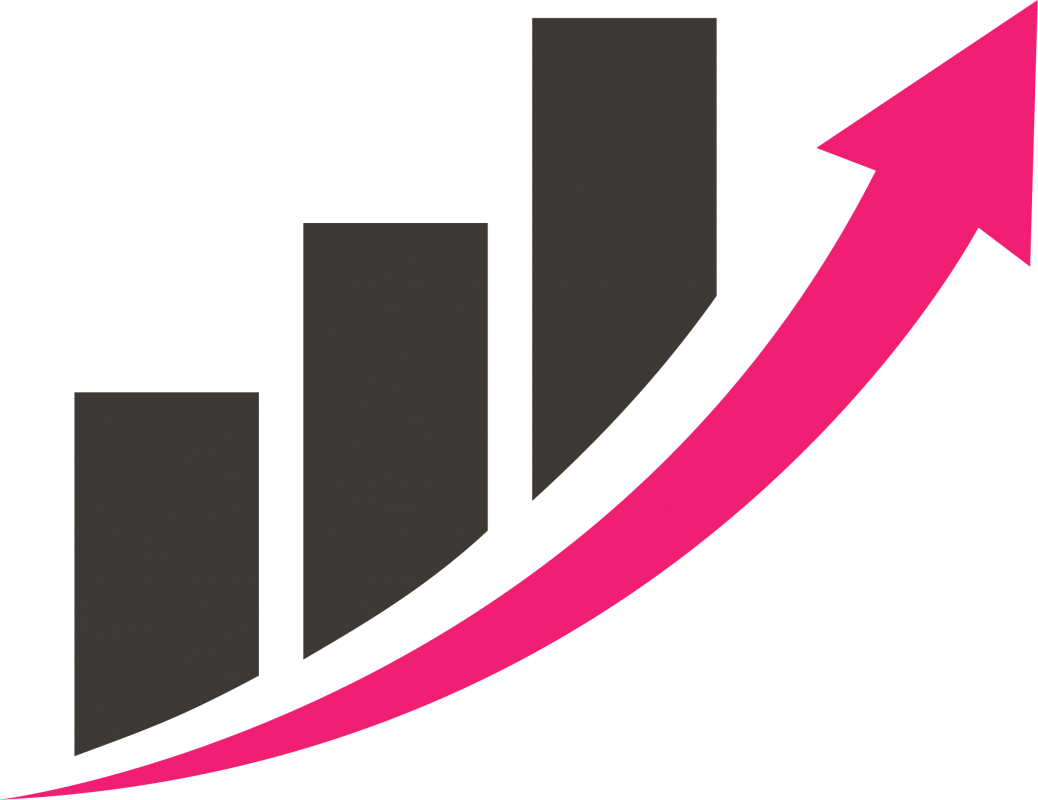 CULTURAL ASSESSMENT
SURVEY
For organisations to maximise employee experience and performance, their people need to be both Happy and Engaged.
Happiness speaks to our hearts. Engagement speaks to our brains. By understanding how their people are thinking and feeling the business will thrive. Engagement gives us direction and happiness creates energy. Imagine a car… engagement is the Sat Nav and happiness is the fuel. It's one thing knowing where you want to go, it's another to have the energy to take you there!
We visualise our Cultural Assessment with a 4-box model.
Organisations with high levels of engagement but low happiness tend to create a siloed, competing-culture. Organisations with high levels of happiness but low levels of engagement tend to have lots of positive intent but they lack direction.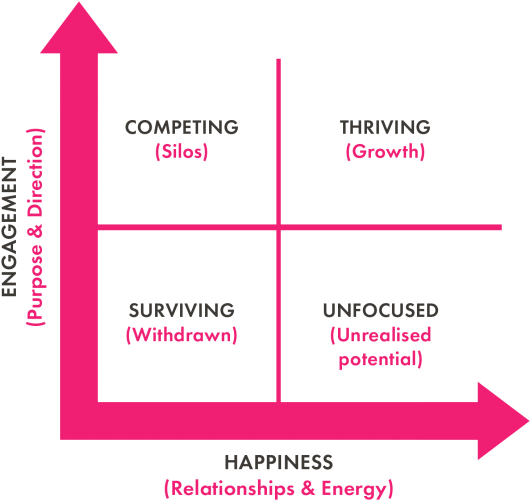 With the right balance of engagement and happiness organisations create a thriving culture.
This means they experience growth in a number of ways;

1. The organisation's performance against its objectives.
2. The growth of their people.
3. The growth in their collective culture.
Neuroscience-backed model
We used the principles of Neuroscience to develop our Cultural Assessment. Every question is underpinned by Neuroscience. Happiness talks to our heart and helps us understand the Instinctive and Emotional nature of people. Engagement speaks to our brains and focuses on our Reflective and Rational thoughts. Here's a little more about the 4 areas of the brain: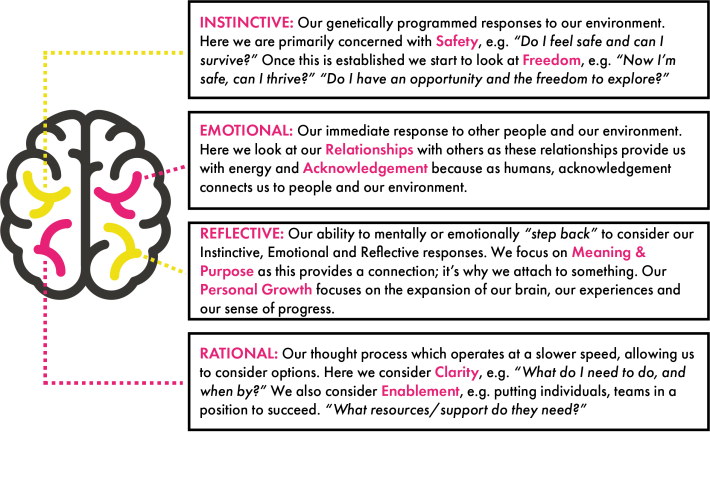 the impact of
cultural assessment
We help you create a thriving culture by adopting a combination of data science and AI to provide full visibility on the key drivers impacting cultural health, employee engagement and productivity.
Utilise our question set designed by our Data Scientists, Head of Neuroscience and over 5 million customer data points. The survey is designed to help you locate focus areas, improve on successes and measure the health of your culture.
If you focus on workplace happiness and create a thriving work culture you will reap the benefits of higher productivity, better retention and greater employee experience.
speak to an expert
If you want to take the first step towards creating a workplace of the future that puts engagement, happiness, and culture at the top of the agenda – then click the button below: