We provide you with the tools to visualise your data, measure culture and boost happiness
& engagement in your company.
We're speaking to people leaders who are currently gathering data on their employees. If you're currently using a survey provider, we want you to see how we can make that process easier for you!
For the first 20 people that get in touch with us, we'll upload your data into our system and run you through the various insights available. As well as showing you a free report that we're confident is better than anything you receive from your current provider.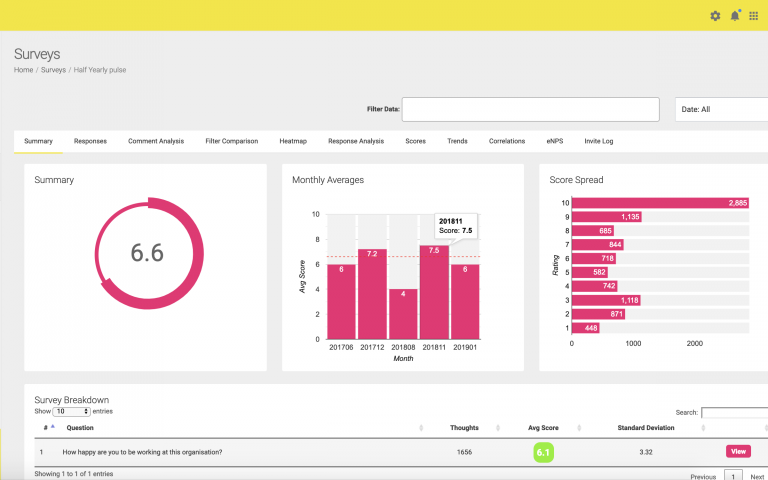 Please fill in the form below to register your interest and receive a free report to highlight how our analysis and insight is superior to your current provider. We're very confident!
After we have selected the first 20 people leaders who currently gather feedback, we will email you with details on how we would like to receive your data. Our instructions will ensure it adheres to GDPR, Data Protection – as well as our own strict anonymity guidelines.
We can't wait to show you the
power of our insight!
Please fill in all sections of the form, otherwise, we won't be able to select you for our unique offer.
You better fill in the form quick if you want to be one of the lucky few who receives a free insight report created by our award-winning technology!