New Year. New Culture: Plan for a Thriving Culture in 2021
Check out the Cultural Assessment Survey
Looking to the future
We all know 2020 ushered in an unparalleled amount of change – furlough, pay cuts, redundancies… and of course the remote work era! Our data shows that you've felt overworked, overwhelmed, overloaded and anything else you can think of that starts with over in 2020!

We've heard from many in our community that a silver lining of the pandemic has been the unparalleled influence your HR team has enjoyed in their organisations. We truly believe that HR leaders are the heroes who have the potential to lead their organisations out of this crisis.
Whether you thrived or just survived, it's essential that employee wellbeing and company culture is at the top of the agenda for 2021.
The importance of culture in a remote working world
"Employees who do not work in the same location as their manager are: 10% less likely to say someone cares about them at work, 5% less likely to feel like their opinions count and 10% less likely to say they are recognised for their contributions.

"And for those individuals with an absolute preference for working in person, the disengaging effects of remote work can be as serious as 17% lower productivity and 24% higher turnover." – Gallup
Recent developments in the working world:
Levels of employee happiness fell to their lowest recorded level in November at 5.7 according to our Employee Voice 24/7 data. The key themes driving the score were the second national lockdown, high workloads and dealing with stress, anxiety and burnout.
Although there's been promising Covid-19 vaccine news, the UK government has stated we should work from home at least until April 2021.  
We're seeing a systemic shift in areas like reward and performance management. This is feeding into live job adverts with different salaries offered for office or remote work!
Whilst the long-term impact of the COVID-19 pandemic on many organisations remains unknown, it's clear our working lives won't return to how they were pre-pandemic.
SO, WHERE SHOULD THE HR COMMUNITY FOCUS IN 2021?
Companies with high employee satisfaction beat their peers by 2.3%-3.8% per year over 28 years – that's 89%-184% compounded." – Harvard Business Review
Nothing determines business success (or failure) more than workplace culture. Your company culture spreads throughout the business; influencing every aspect of work and employee sentiment. This is especially true with employee health and wellbeing… so make sure you have a Thriving Culture!
It's not only workplaces that are contributing towards poor cultures by overworking, underpaying and having a lack of feedback channels – there's also this little thing called COVID which is having a seismic effect on our mental health and culture.
If this isn't addressed and tackled then you could be facing dangerously high-stress levels and a sudden drop in productivity, performance and profit!
How can we help you create a thriving culture?
"If companies hope to see any positive ROI from improving employee health, workplace cultures must be the foundation…" – Forbes"
Our mission is to help your culture and business grow. We can help you by plotting your Cultural Assessment with our 4-box model (below) and helping you to understand the cultural health of your business and the key focus areas that require attention. This will inform your 2021 business plans to boost cultural health, company performance and profits in the new year!
We can also help you stay compliant with government legislation around employee engagement and cultural reporting…
The Financial Reporting Council (FRC) recently released a report on compliance with the revised UK Corporate Governance Code, which is designed to ensure companies report on employee engagement and workplace culture in a meaningful way.  Failure to comply will result in large fines to business owners. They concluded:
The FRC makes it clear that using an annual employee survey is often not sufficient by itself to comply with the code. They expect companies to fully explain why their method of employee engagement is effective.
Read our summary of the FRC findings and recommendations…
A thriving culture is a precursor to success
"Companies with strong cultures saw a 4x increase in revenue growth" – Forbes
We could go on all day about the many benefits of our Cultural Assessment Survey and how it will impact staff happiness, productivity and ultimately company performance:
Understand the key drivers impacting cultural health, employee engagement and productivity.
Utilise our question set designed by our Data Scientists, Head of Neuroscience and over 5 million customer data points.
Reap the benefits of higher productivity, better retention and greater employee experience.
We can also highlight the risks of not focussing on culture:
Poor company culture results in a lack of teamwork, poor creativity, poor customer service, high presenteeism and absenteeism. Not good!
There are now huge societal pressures and government legislation forcing business leaders to embrace wider conversations in the boardroom around engagement, culture and wellbeing.
If you let your standards slip then you risk retention, recruitment and productivity declining.
Instead of going on any further, we thought we'd let some of our trusted partners highlight the many ways our surveys and platform have benefited their people and their business:
"We recently partnered with The Happiness Index to use their platform to see how employees are feeling. The insight it has given us has been so valuable. We have managed to address a lot of the concerns raised by quickly implementing new policies and adjusting communications."

Emily Hawkins | Group HR Director | M&C Saatchi
"Thanks to the amazing team at The Happiness Index we launched to our 11,500 colleagues. They can use the tool anytime and as often as they like – with lots of responses so far it's helped us to understand how our people are feeling during this uncertain time and what we can do to support with wellbeing"

New Look | Emma Hayward | Transformation Director
"We're delighted with the service we have received from the Happiness Index. The Online platform gives us immediate access to insights and results, it's user-friendly and easy to navigate. The executive summary reports provided have also enhanced the service we provide to our line managers in terms of results and insights.

"Everyone at the Happiness Index team is responsive to our needs, going above and beyond to help us deliver a great information service to our line managers/employees. I would highly recommend using the team at Happiness Index for your employee engagement surveys."

Emma Gibson | Group HR Manager | Spar & Henderson Group
"I'm very likely to recommend The Happiness Index. They're great to partner with – friendly, responsive and adaptable. We've really benefited from their knowledge and expertise. The team has consistently gone over and above to meet our requests and short deadlines. They always exceed our expectations. It's all done in a friendly, approachable way and we never feel like anything has been too much trouble. The surveys have provided us with so much data and the benchmarking and wider insight is hugely valuable."

Jade Stapleton | HR Business Partner | London's Air Ambulance Charity
To discover more about the Cultural Assessment survey and speak with one of our experts click the button below… Why wouldn't you?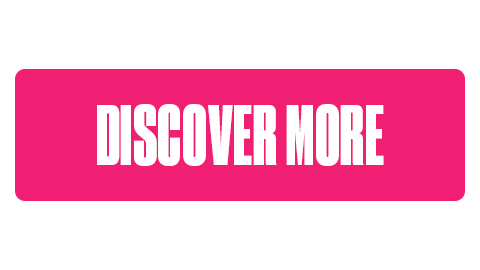 Sign Up
Sign up for industry news, people insight and business strategy to help you create a thrive culture.