Forging the Future of Work – My Reflections
It was pleasure to speak to Caroline Court, Head of Global Workplace Community & Innovation, Ericsson, Jo Henderson, HR Director, Clear Channel UK and Dr Scarlett E Brown, Consultant, CIPD today about how we forge a better future of work. A lot has changed since we initially looked at this topic last summer, and it's clear we still have a long way to go before we are through the global pandemic. Click here to watch the session.
Here are my key reflections.
we have a burning platform for change
Prior to the pandemic there'd been a slow evolution in workplace culture. In the past year we've seen nothing short of a revolution. Conversations are finally being had at board level, and there's been a recognition that healthy culture is essential to surviving and thriving.
In an organisation it's incredibly hard to create a platform for change. We now have a burning platform to rethink everything. So ignore your track record, start with a blank sheet of paper and begin to get comfortable with ambiguity. Now is the moment to have those conversations with your leadership team about how to listen to your people and create a future of work that works for everyone – seize it!
the time for empathetic trust leadership has come
The leaders and businesses that have navigated the crisis well are those who've been humble, actively listened to how their people are feeling and shown empathy. As this situation was so new, urgent and ever changing we've seen a new level of honesty with leaders being open that they didn't always know the answers. Organisations without a deep reservoir of trust have struggled.
I truly believe that this will prompt a permanent shift in what we need and demand from leaders. We will move away from the old command and control model to a high trust, human, empathetic model of leaders who empowers their front line managers and people.
Read more about the science behind leadership in the latest book in our Happiness and Humans series, The Quantum Way.
the scars are deep
We've seen a huge emotional response from employees throughout the year in our Employee Voice data, and it's clear that the pandemic has deeply impacted our happiness and health. Before you do anything it's vital to be human first and acknowledge and assess the damage this has done to people and how you can help them heal. I believe that the lasting impact of the pandemic won't be felt for years to come so plan for the short, medium and long term.
there's no hard end so don't plan for one
It's still unclear how 2021 and beyond will pan out – we are seeing a 3rd wave in mainland Europe and are being told to prepare for a "very difficult winter". We still have a long way to go and there won't be a hard end to this. The prospect of hybrid working is exciting, but it's going to be a huge challenge to get the model right. So be fluid, adapt and learn along the way.
it's a turning point for HR
Many leaders I speak to have seen and experienced the value of a human led HR strategy, and what HR can deliver. The light bulb has gone on that this isn't just a nice to have, it's a good business strategy (like all aspects of being responsible business!). I hope that this is a genuine turning point for HR professionals but we need to continue the level of delivery the HR community has shown is possible.
We've also seen a more pronounced distinction grow between leaders and line managers as those at the front line have had to make rapid, in-the-moment decisions on what's best for their teams. Organisations that have resisted home working due to the fear that their people would slack off, have found the opposite is true. It's critical as we move forward with a hybrid model of working that these high levels of trust continue.
forge your future of work
We're helping organisations to listen to their people so they have data-led insights around the impact the pandemic has had on their workplace culture. This will help you create a better future of work for your people… where everyone thrives!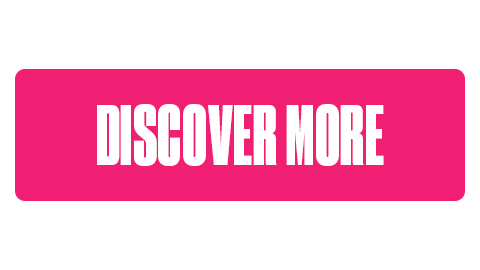 Book a Demo
Sign Up
Sign up for industry news, people insight and business strategy to help you create a thrive culture.