BIMA Top 100 Agents for Change Award – Recognising Innovation in Digital
Our Winner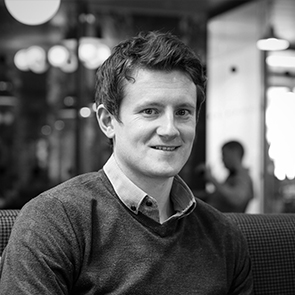 I am thrilled to announce that our Managing Partner & Co-Founder Patrick Phelan was recently included into the "BIMA 100 Agents for Change" list.
The list is put together by the British Interactive Media Association and recognises the top 100 individuals shaping the future of Britain's digital, specifically for this category recognising people whose flair for – and commitment to – innovation has influenced the brand or the business where they work, leading to significant organisational change.
Patrick has worked tirelessly to change the HR and predictive analytics market for the better. Through his hard work, we can provide businesses with the tools to tangibly measure the link between their People and Leaders and Profit and Loss. Patrick has been at the forefront of The Happiness Index's evolution and after being voted into Salesforce and Marketing Week's Top Disruptive brands last year, we're thrilled he is being recognised for his contributions to digital and HR.
What is BIMA?
BIMA is an industry body representing the digital industry in the United Kingdom. Their mission is to drive excellence and innovation across the digital industry. They are determining the shape of Britain's digital economy, whilst recognising and awarding the key players along the way.
BIMA will host a ceremony to celebrate Patrick and his fellow winners' achievements on May 9th. Held at the Ham Yard Hotel, the BIMA 100 & Hall of Fame celebrate the individuals making the digital industry the most inspiring, collaborative and innovative in Britain.
Innovation in a stagnated market
In an over-crowded and confusing market for buyers, we drive initiatives to provide a humanised, digital approach to employee engagement. Our technology challenges traditional employee feedback methods and provides business leaders with instant intelligence on their greatest asset – their people. Patrick has helped to build The Happiness Index and cement our position as the leading employee engagement technology company in the UK.
The whole team is very proud that Patrick's hard work and innovations have been recognised.