Freedom to be Human Day is coming…
Today is a huge day in the history of The Happiness Index. In July we are launching a huge neuroscience upgrade to our employee engagement and happiness platform in response to global changes in the world of work since the pandemic started.
What is Freedom to be Human Day?
To celebrate the Neuroscience upgrade of our Employee Engagement and Happiness platform we are launching Freedom to be Human Day. To celebrate this launch we are testing a freemium model where you can test-drive our platform for FREE for 3 months. The first wave is limited to 30 companies. Read below for more details:
How?
Between today and 12th July 2021 you will be able to sign up and use our entire platform for FREE for 3 months… with no strings attached.
New clients can go live on the platform for their 3-month trial starting any time from July-September 2021.
We are so confident in our platform that we want people to see for themselves how it can transform their business.
For the first time, leaders will be able to use Neuroscience to connect employee experience and employee engagement using emotions like happiness.
Why?
Over the last 7 years, we've built our platform, neuroscience methodology, community and knowledge base by working across 90 countries with clients as diverse as Deloitte, Sodexo and Unilever.
The business case for measuring employee happiness is now more widely understood and in the wake of the global pandemic, we're seeing a huge demand for our employee happiness & engagement platform.
With our latest neuroscience platform upgrade, we want to evolve the way we interact with new customers.
What is the Neuroscience upgrade?
For too long emotions at work have been ignored. The global pandemic has unleashed a torrent of emotion and changed the world of work forever. To survive and thrive organisations must actively listen to their people and gain a deep insight into their cultural health – not just rely on the same broken employee engagement model. Neuroscience is the key to unlocking how humans think, feel and behave and helps us rise above silos of engagement data. It re-connects the heart and brain of employee experience by using the one thing that connects us; We're all Human!
Screenshots of our V4 platform dashboard: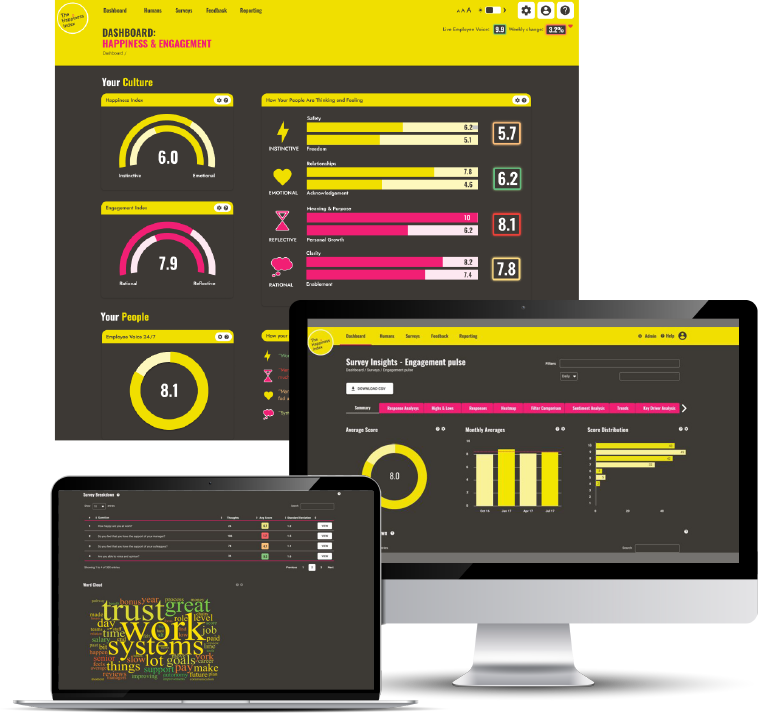 FAQs / need-to-knows
How do I sign up?
We will need you to sign a data contract to make sure we are data compliant and all that jazz but our legal team has written one that is simple to understand and protects everyone.
Any sneaky clauses?
We will provide you with indicative pricing to continue with us after 3 months but for that to happen you will need to opt-in on the 3 month anniversary of your FREE period. No sneak clauses that auto-enrol you into an 87-year contract.
Brand new customers only
If you are an existing customer reading this please DM your client success manager as we have an awesome way to reward you for your loyalty too. We will be in touch with you regardless.
How do I see the platform?
Book a demo here and we will take you through the platform to make sure it is right for you.
Want more detail?
Click here to download our E-book The Little book of Happiness which will take you through everything from our Vision, to our methodology, to our Proposition.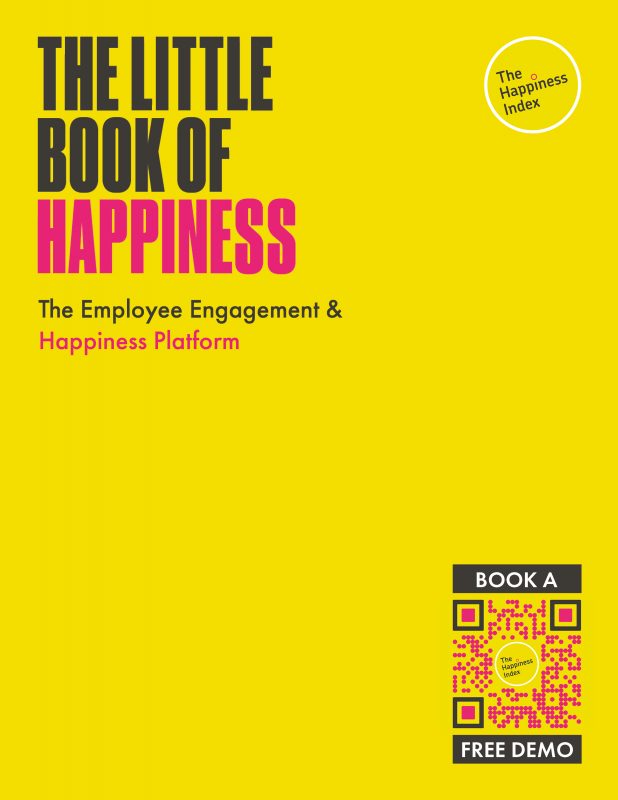 THANK YOU
This is quite a lot of info to take in, isn't it!? Luckily, we created a downloadable PDF of this, so you can take it away, share it with colleagues, and read it at your leisure. Click below to download. If you believe in Freedom To Be Human please forward this document to your friends, colleagues & connections.
For more info… or just a chat, please email our Head of Global Happiness Matt Phelan – matt@thehappinessindex.com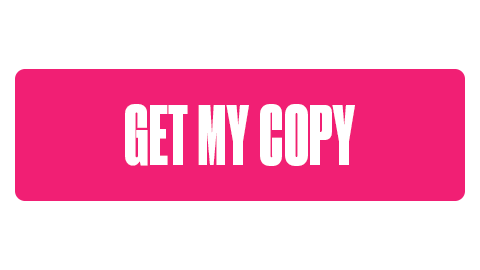 Book a Demo
Sign Up
Sign up for industry news, people insight and business strategy to help you create a thrive culture.