"Tactical feedback is event driven and perfect for understanding sentiment for organisational events. Company wide announcements or individually focused events like on-boarding can provide great opportunity.
As with pulse surveys the development of technology means valuable insight can be generated without creating an admin burden."
measure the
employee
lifecycle
The ability to measure the employee lifecycle is helping companies to transform their employee experience. By using the insights they receive they are able to enhance their onboarding process, improve their learning and development programmes and strengthen their performance management to boost productivity and staff retention.
We have a number of pre-built modules making it easy for you to measure the employee life cycle:
360 interviews
Exit
L&D
Onboarding
pre-built
modules
ONLINE
DASHBOARDS
The pre-built modules have access to an online dashboard which includes the following insight tools:
Heatmaps
Filter comparisons
Correlation analysis
Response analysis
All insights can be broken down by your chosen filters, for example location or department filters..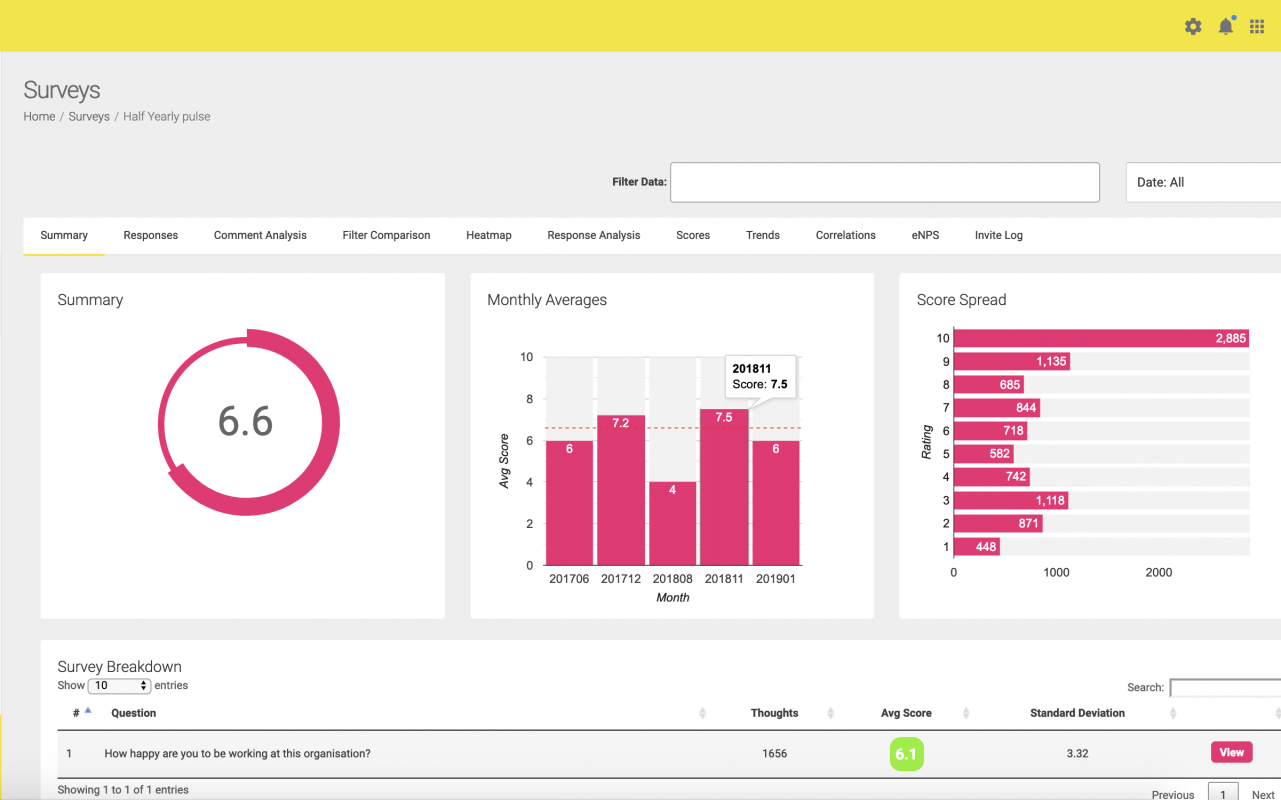 benchmarking
As the employee lifecycle modules are standardised we're able to provide benchmarking. This means you can compare your company performance against other companies. This can be viewed as an aggregate or broken down by pre-selected filters such as company size, industry, location, etc.