Create a thriving work culture boost happiness & retention
94% of executives and 88% of employees believe a distinct workplace culture is important to business success – Deloitte

The same survey revealed, 12% of executives believe their companies are driving the "right culture," and only 19% of executives believe their company has the "right culture." This presents a huge and very clear case for focussing on improving the working environment to create a happy, productive and high-performing team that wants to come into the office every day.

Our engagement surveys combined with our (award-winning) people analytics tools will help you to understand your people and create meaningful action plans to help improve the working environment and create happier and more productive workers for years to come.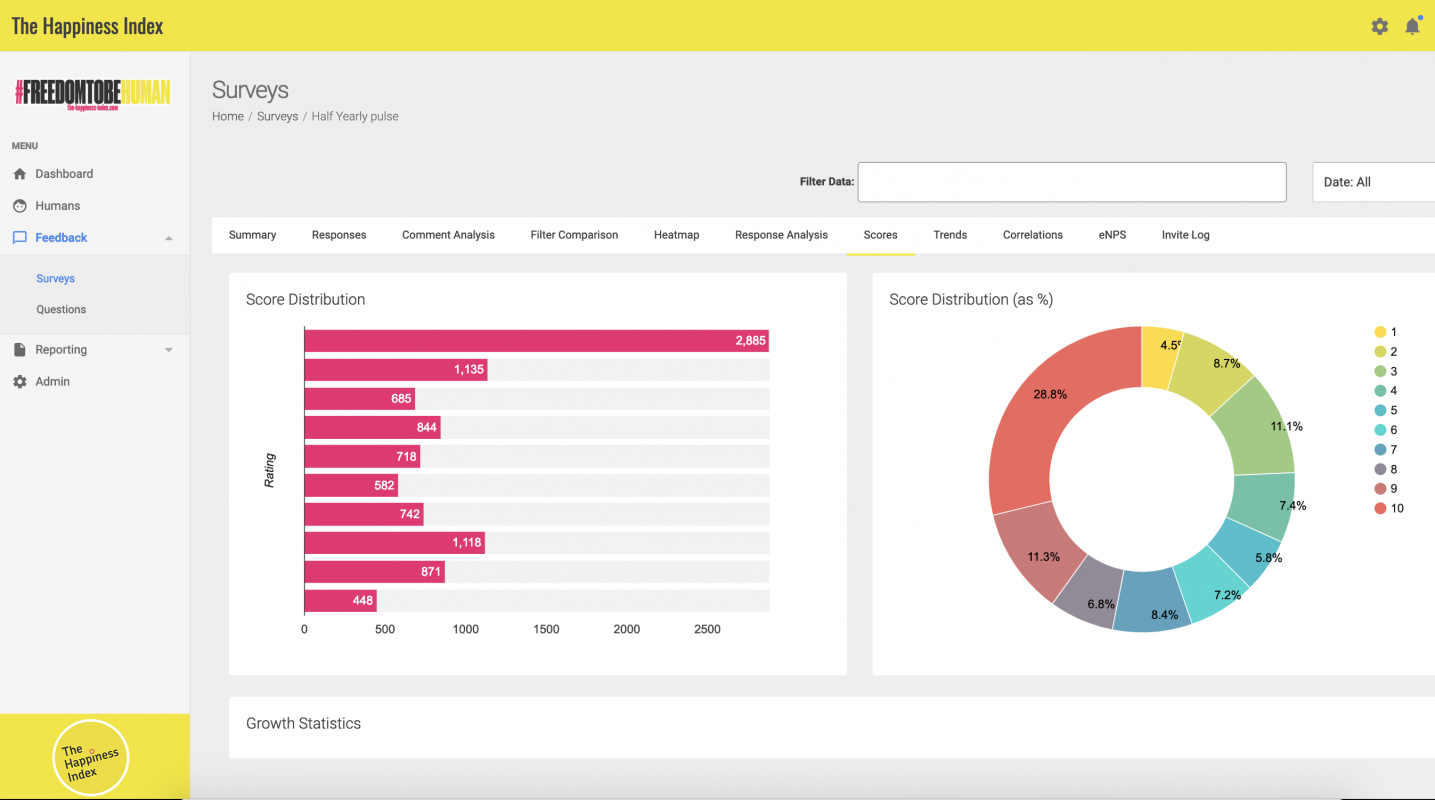 Companies with strong cultures saw a 4x increase in revenue growth – Forbes
Organisations that invest in delivering a strong candidate experience improve their quality of hire by 70% – Glassdoor
If you focus on workplace happiness and create a thriving work culture – people will want to join your business, stay at your business or work with your business.
By implementing our pulse surveys, and by asking the right questions (as recommended by our data scientists and psychologists) – you can easily gauge the sentiment of your business and make changes to combat concerns, improve on successes and create a workplace for the future.
Discover our Pre-built, Personalised & Enterprise survey solutions. What's the best option for your business?
How we can
Help you

Richard Summerfield|HR Director|Ocorian
"The Happiness Index provided a professional and bespoke service, helping us to adapt the questions and style to fit our company's culture.

"The data produced after each survey is both insightful and tangible, so actions can be formed quickly, meaning the business can react to the feedback almost instantaneously; something which is valued highly by our Executive Committee to boost and maintain our employee engagement levels."