IMPROVE EMPLOYEE HAPPINESS & retention
"Happy employees are 12 per cent more productive than the norm, and 22 per cent more productive than their unhappy peers. Creating a pleasant workplace full of happy people contributes directly to the bottom line." – Inc.
Our human insights platform, data-led analysis tools and expert business consultants can help you to visualise your culture and build sustained employee happiness, engagement and productivity.
Happiness is contagious! By listening to your people and responding to their feedback via our happiness & engagement solutions – you will create a domino effect where happiness spreads through your business.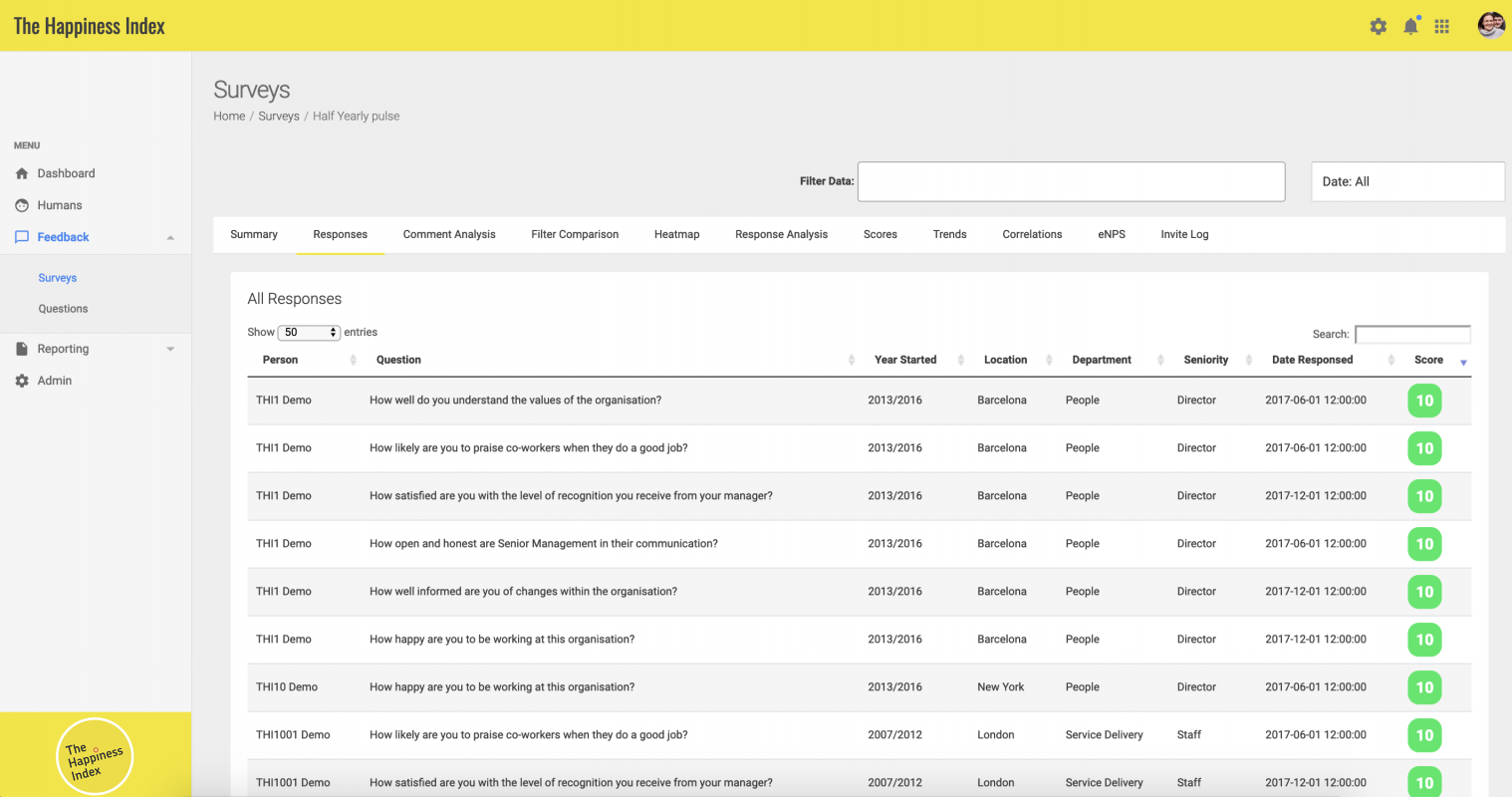 Are you willing to invest in your people in order to boost employee happiness, retention and company profits?
"Happy workers are up to 12% more productive than unhappy professionals." – University of Warwick
We create empathetic solutions to help you understand your people so you can boost employee happiness, engagement and satisfaction to improve your culture and bottom line.
Every member of your team will have their own frustrations. Failure to listen and combat their concerns can result in your people feeling unvalued and demoralised. By gathering instant intelligence via our people analytics tools – you will be able to understand your people and create action plans to improve workplace culture leading to better retention and a team of people who feel valued.
Discover our Pre-built, Personalised & Enterprise survey solutions. What's the best option for your business?
How we can
Help you
Joanne Henderson|HR Director|Clear Channel

"Very happy with the responsiveness of the team throughout. Very appreciative of the willingness to create a solution that worked for our technology. Happy with the functionality of the tool, and how easy it is to explore the data."