improve customer satisfaction
boost profits & retention
Globally, 54% of all consumers say that they have higher customer service expectations than they did just one year ago – Microsoft (2019)
Customers aren't loyal due to products, employer branding or pricing. This only attracts them. To earn loyalty you must provide an amazing and personal service, tailored to the needs of the customer.

Our client satisfaction & retention surveys combined with our award-winning analytics toolset helps you understand pain points so you can improve the customer experience.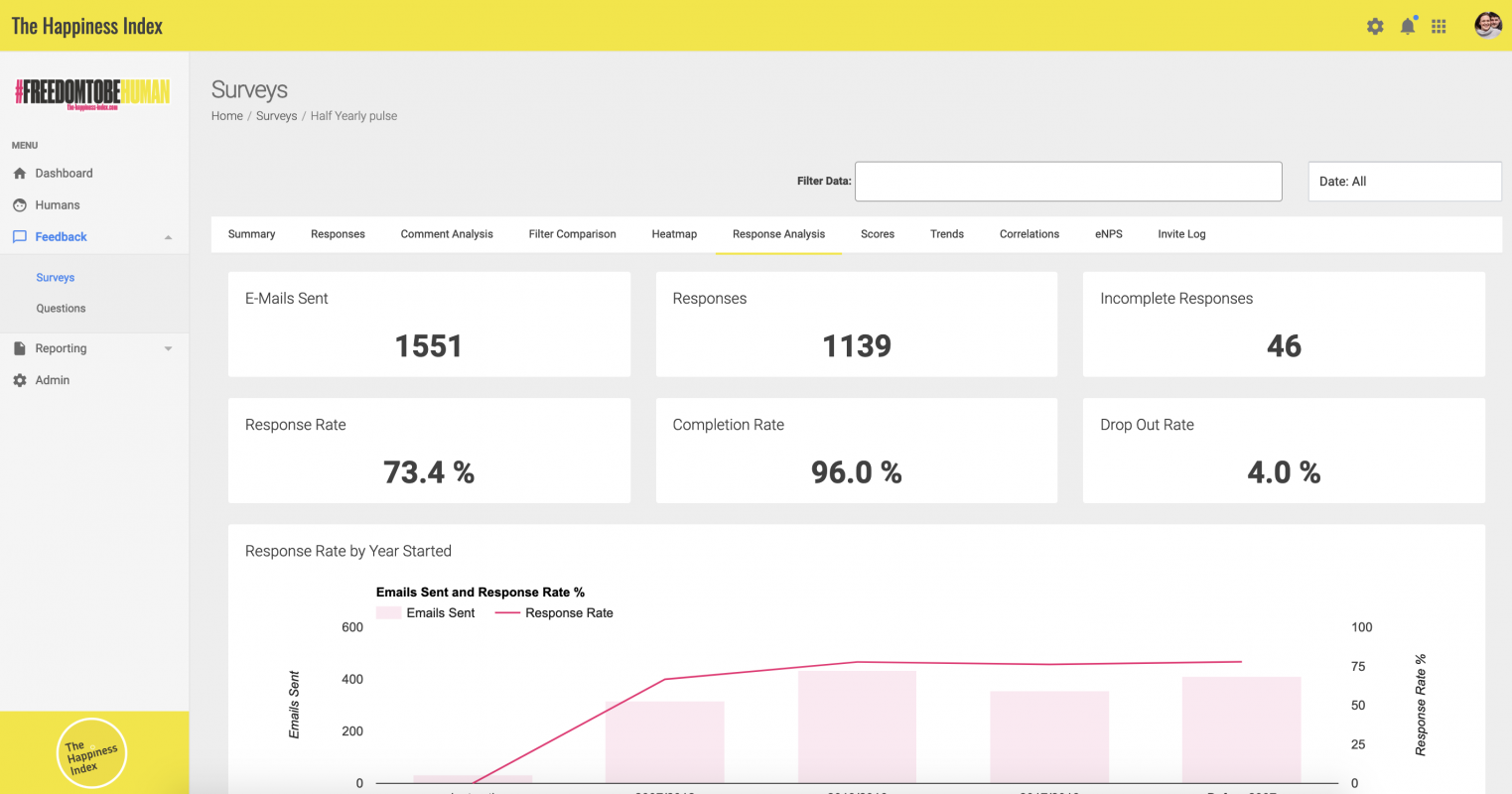 A 5% increase in customer retention can produce 25% more profit – Bain (2019)
Attracting a new customer is 6-7 times more expensive than retaining a current one – Salesforce

We create solutions to help you understand what to stop, start, change & continue doing to boost client satisfaction, experience and retention. We provide you with detailed analysis, reports and insights to help you create sustained positive change.
Discover our Pre-built, Personalised & Enterprise survey solutions. What's the best option for your business?

How we can
Help you
Vlad FEJER|Strategic Partnerships Manager|Inmarsat (FTSE 100 business)
"Working with The Happiness Index has provided us with the knowledge needed to better respond to our client's expectations. The quality of the insight is excellent and the online dashboard helps you quickly grasp the key focus areas. Also, THI have shown a lot of flexibility when we asked them to adapt the structure of their online questionnaire to our specific needs. In addition, we really appreciated their effectiveness and professionalism to satisfy all our requirements including last-minute changes.
We are happy with the support received throughout the entire process and can warmheartedly recommend THI to anyone seeking to turn their client feedback into actionable insights."