Who did our Co-Founder put in his top 5 disrupters?
As featured here in LinkedIn Pulse earlier today, our Co-Founder Chris Hyland shares his thoughts on the recent news that The Happiness Index has been voted into the Top 100 Disruptive brands in the UK.
"When I heard that The Happiness Index had been recognised as one of the top 100 Disruptive brands in the UK, obviously I was a happy bunny… But then I saw the list of fellow disrupters and was over the moon to be in such inspiring company.
So I thought hhhmmm… who would I put in my top 5, apart from us, clearly!? So here goes…
– Doodle

Have you ever tried to organise any type of event and pin down the most convenient date? Impossible yes? Not any more! I run a golf society and through using Doodle the attendance numbers have doubled, coincidence?
– Grabble

I remember watching this pitch on Dragons Den telling my wife that I would 100% invest. I was then shocked to see the Dinosaurs, sorry Dragons one by one declare "I'm out". The so called "Tinder for Fashion" is certainly having the last laugh.
– Mondo

One business I did get my mitts into, albeit only ever so slightly after a very clever campaign on Crowdcube – I wanted to invest more but Mondo saw the power of the crowd & limited everyone, clever clogs! Why Mondo? They explain it better than I ever will "Mondo wants to make it possible to open an account without human conversation in under a minute". Got my vote.
– Nutmeg

This is easy as its based on a real life example. I wanted to put money into an investment ISA but where the hell do I start? And once I have found it will I really have the time to duck & dive with the markets? Short answer no. Enter Nutmeg to take all of these problems away.
– Realeyes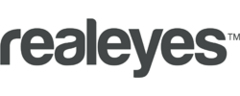 I met Mihkel (the founder) back in 2008 when I started my first business 4Ps Marketing. I thought his ideas around measuring people's emotion through video was way ahead of its time and it has probably taken some time for the market to catch up with him! In today's world I can see why this intelligence would add huge value to learning who the "real" customer to your business actually is and clearly the market agrees.
Congratulations to all & I look forward to seeing next years disrupters!"