Winner of best Innovative Employee Engagement Tech
Last night we had the pleasure of attending the UK Employee Experience Awards at the Park Plaza London Riverbank Hotel.It was one of the better award ceremonies I've attended, and they made huge efforts to distance themselves from the normal, more corporate and stuffy ceremonies. In fact, they did such a good job that I'm writing this with a bit of a hangover… so kindly excuse any poor spelling and syntax!
We wrote entries for three awards and were shortlisted as finalists for all of them… naturally, we were very excited!
Use of Innovative Employee Engagement Technologies
Use of Digital Technologies
Employee Centric Company
HOW THE DAY WENT
The day was split into three parts – presenting, lunch & entertainment and the award ceremony itself.
Firstly, we had the nerve-wracking part of presenting. The written entries accounted for 50% of the scores so the presentations were key. We've told them all about what we do and now we need to show them. It was so important to us that we got across how we put employees at the heart of our services and ensure our tech helps employees to be more engaged and have better lives both in and out of the workplace.
We had 15 minutes to present and then 15 minutes of questions from the judging panel. All the presentations seemed to go well. The judges nodded along with smiley faces and seemed to really buy into what we were saying, which massively helped to ease my nerves! We had finished all of our presentations by late morning and it was officially out of our hands. Time to have some fun!
THE ENTERTAINMENT
We were then treated to a three-course meal with a side serving of keynote speakers and some first-class entertainment – where two of our Founders (Tony & Chris) were serenaded!
See the pictures and video below: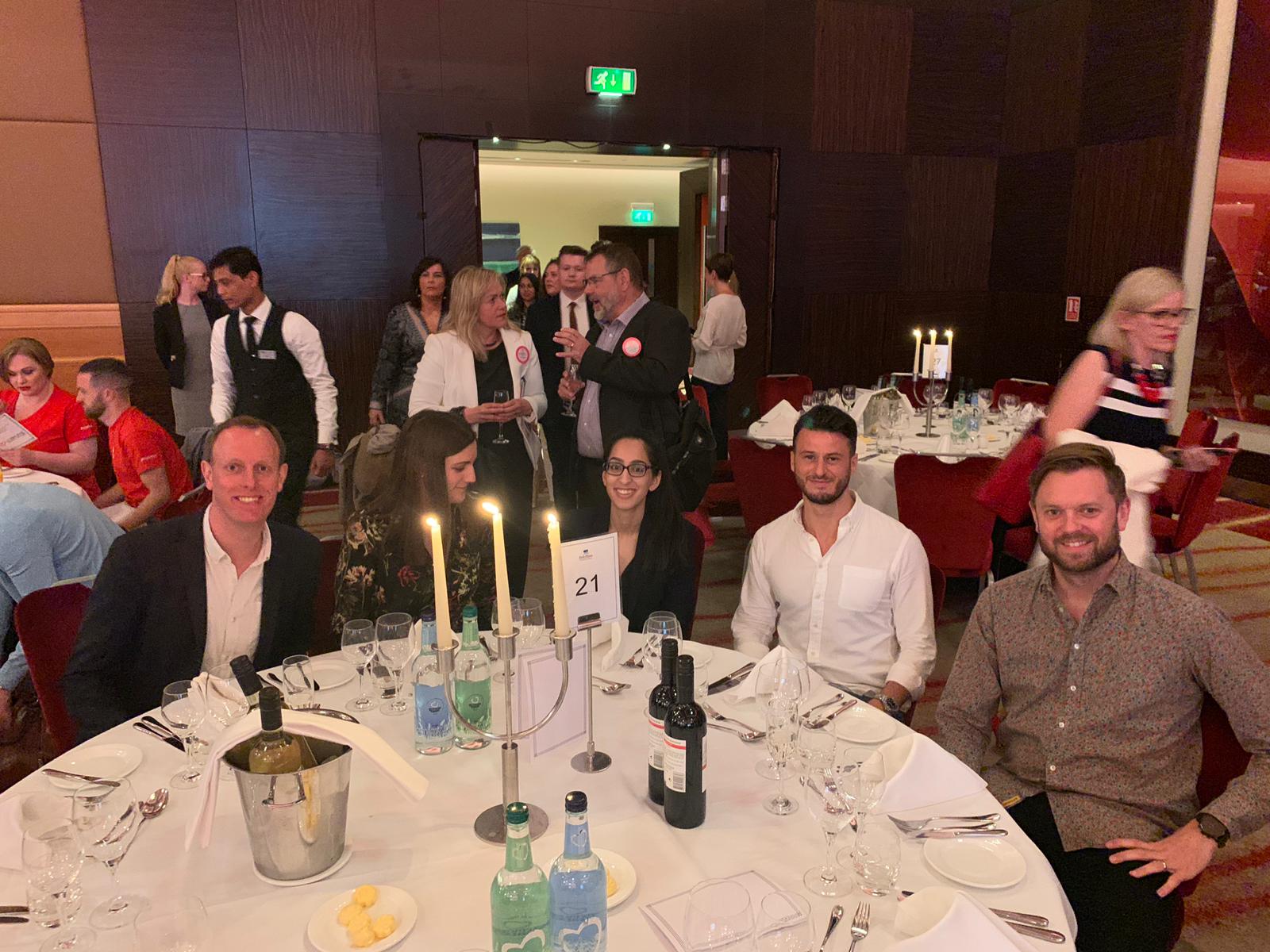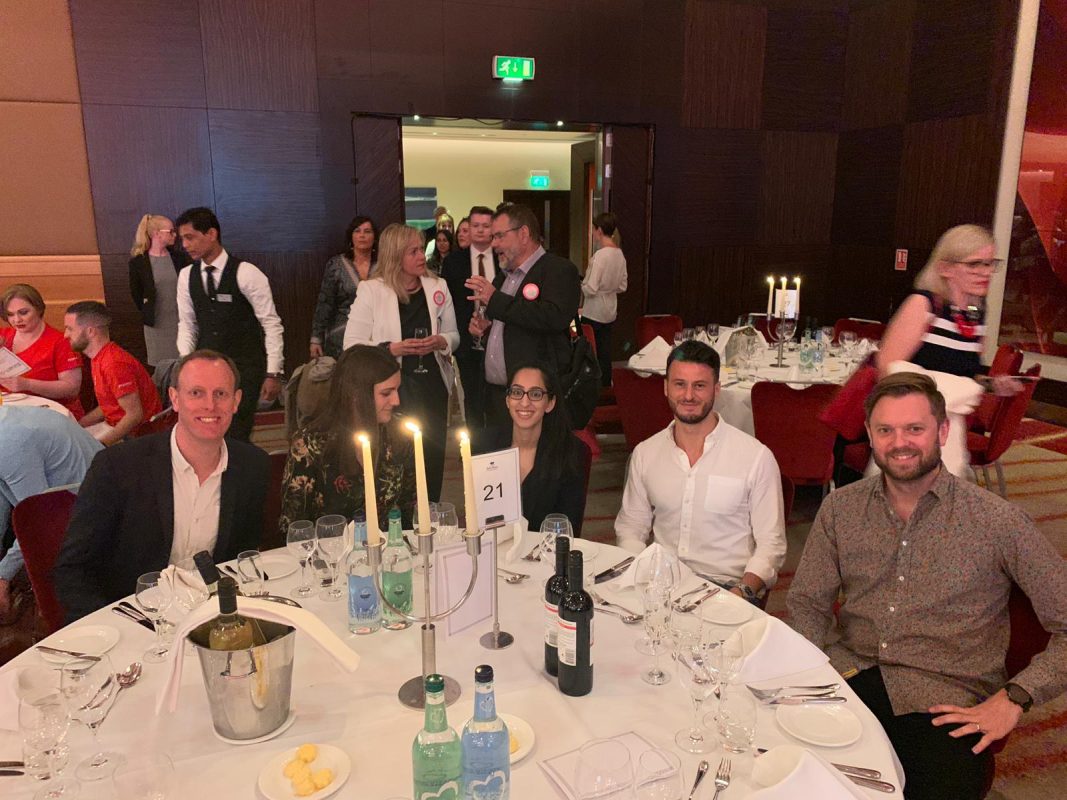 AND THE WINNER IS
After all the excitement from the entertainment had subsided and everyone was well fed and watered – the awards began.
The first award we entered "Employee Centric Company" was announced and we all cheered when we heard our name. But it was to no avail, as sadly we didn't get a podium finish.
I had only just stopped licking my wounds when the second was announced – "Use of Innovative Employee Engagement Tech". Third and second place were given their trophies and we clapped along with all our peers.


"And the winner is … The Happiness Index!"
We were delighted! It really culminated all the hard work we have put in this year and we were thrilled to get some recognition for it!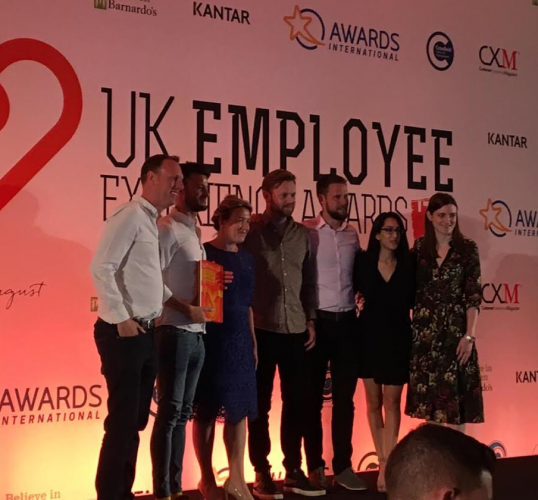 We were still celebrating our win and being interviewed off-stage when our third award was announced, "Use of Digital Tech". We were awarded bronze which really capped off an amazing day!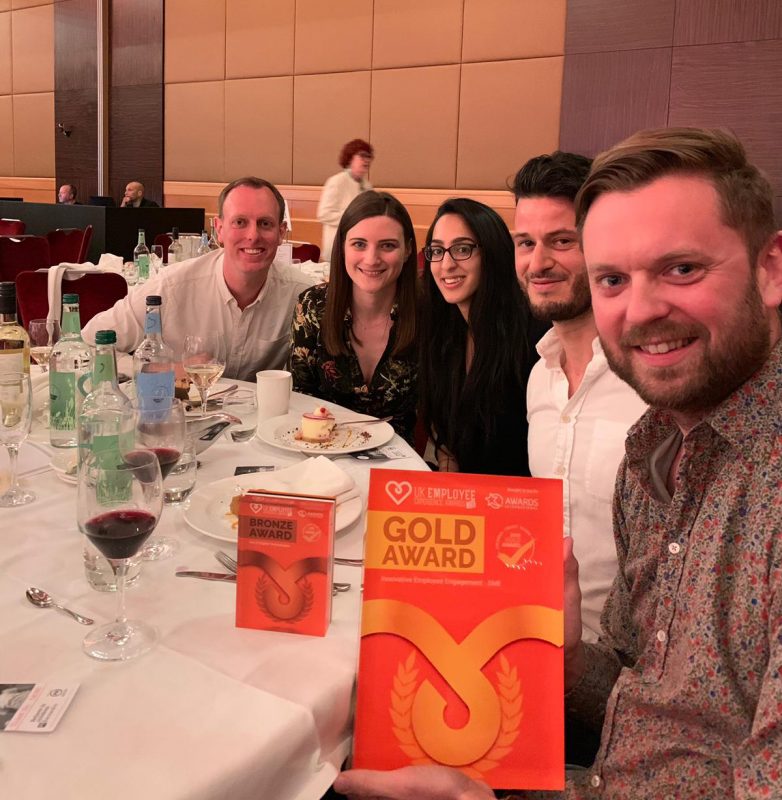 LOOKING TO THE FUTURE
This has been such a great year for The Happiness Index. We have gone from strength to strength in terms of growth, numbers of employees and innovation in our offerings. Now we have the trophies to prove it.
We can't wait to continue our journey and see where we end up!