Lockdown 3.0 | Employee Happiness Lower Than the first Lockdown
---
All insights are taken from our Employee Voice 24/7 tool – Discover More about the FREE Tool Here
---
As the UK entered the third period of nationwide lockdown in January 2021 and uncertainty remains about when it will be lifted. We took another look at how employees are feeling. We've been offering our Employee Voice 24/7 service on a complimentary basis to hundreds of organisations since the commencement of the first Covid-19 lockdown in March 2020. So, what does the latest data show about employee happiness levels?
How Have Levels of Happiness Changed Since March 2020?
We are asking employees "How are you feeling today?". They simply score 1-10 (from 'pretty terrible' to 'life's great') and then tell us why. Employees answer anonymously, whenever and in as much detail as they wish.
Since lockdown commenced in March 2020, happiness levels have remained well below our pre-Covid-19 average of 7.6. Average happiness scores in March 2020 fell to 6.2 and dropped throughout the Spring to 6.0 in June 2020. We then saw a rise in scores over the summer months to a pandemic period high of 6.3 in August, before they dropped again reaching a pandemic period low in November 2020 of 5.7 when the second UK national lockdown kicked in. Over Christmas levels of happiness returned to 6.2 their levels in March 2020, before dropping again in January 2021 to 6.0. 
EMPLOYEES APPETITE TO SHARE EMOTIONS REMAINS HIGH
Since the beginning of the pandemic, we've seen an increased desire amongst employees to share emotional detail into how they're feeling. This has remained remarkably consistent over the past 10 months, with around two-thirds of employees (68.6%) leaving comments averaging 31 words in January.  
Looking at the sentiment of these comments in more detail for January 2021, 42.3% were positive, with the majority split (57.8%) across the negative (27.9%) or neutral (29.9%) spectrum. This shows a considerable change in the balance of sentiment from the first month of lockdown in March 2020: a 4.7% drop in positive sentiment, an 8.6% increase in negative sentiment and 3.7% increase in neutral sentiment. 
Sentiment Analysis January 2021
Sentiment Analysis First 31 Days of Lockdown 2020
THE EMERGENT EMPLOYEE HAPPINESS THEMES IN JANUARY
Here's a Word Cloud map summarising employee comments in January. The larger the word the more people are mentioning it in their comments. The colour of the word represents whether it is spoken about positively or negatively; with green being positive and red being negative.
Lockdown 3.0 is hitting people hard  
The prolonged nature of the pandemic has depleted resilience levels and people are struggling to replenish them. We get a sense from our data that people are more focused on finding coping and survival strategies, rather than ways to enjoy their time in lockdown. 
"This lockdown is finally getting to me. It's due to a combination of things – the weather, every day being the same, having no fun, reading depressing news etc"
Impact of Weather and Season on Behaviour
Whilst in the spring and summer, the weather helped to boost people's mood, in January 2021 there are many references to the impact of the weather and levels of light on people's mood and how it is making this lockdown more difficult to bear. Data from the UCL's COVID-19 Social Study supports this showing that four in 10 people are exercising less compared with the first lockdown with just 13% doing more to keep fit. Meanwhile, 19% say they are spending more time watching TV, streaming films and gaming. 
We know that exercise, levels of light and access to nature are key elements in helping to build our levels of happiness (read more in Chapter 8 of "Freedom to be Happy: The Business Case for Happiness"). It seems likely that this change in behaviours from the first lockdown could be contributing to making people feel less happy. We are also seeing more references to difficulty sleeping, another key factor contributing to our happiness.
"Knowing there are still a few more months of winter, I've found this week very tough"
"Not been sleeping well recently"
Uncertainty continues to reign 
Throughout the pandemic, dealing with high levels of uncertainty has been a key challenge. This is exacerbated in this third lockdown with a lack of clarity on when it will be lifted, and the difficulty of knowing when we can see our loved ones again or some return to normality such as schools reopening. 
We also see uncertainty over how the pandemic will impact longer-term on people's working lives – when and if they will return to the workplace, what the future holds for their job security and when we will see a return to normal processes like pay reviews and promotions. 
"When will it end…"
"Lockdown until April seems like it is on the cards so that's not good news for the spirits (along with the rain)." 
"My progression is being put on hold" 
Stress and anxiety remain high 
The deep impact of the pandemic on mental health continues with high numbers of comments citing increased stress and anxiety levels. This finding is echoed in the UCL study which showed that about 45% of people are now worried about catching or becoming seriously ill from COVID-19 – the highest level since the middle of the first lockdown back in April 2020.
Working parents with school-age children are struggling 
As in the first lockdown, we saw many comments relating to the difficulty of home-schooling children whilst working and the additional pressures this has placed on parents and families. 
"I feel so much guilt for saying that I cannot cope. I cannot work whilst my daughter is home and feel torn between helping our customers and prioritising my family". 
Work Is Positive For Many But Also A Stressor 
A positive finding is that for most of our respondents' work is a positive force in their life and they are thankful for the sense of purpose and focus that it gives then, and the opportunity for social connection with their team. However, a minority of respondents cite work as negatively impacting happiness, with common themes being coping with an increased workload, anxiety over the future of their job and adjusting to their change in working conditions.
"I'm finding work is a real positive distraction, it gives me focus, a purpose and a feeling of making a difference."
"I'd like concrete options on my working arrangements going forwards"
THERE ARE GLIMPSES OF LIGHT AT THE END OF THE TUNNEL 
Although levels of happiness are lower in this third lockdown to the first, they have not fallen as low as in the second period. There are more signs of positivity that due to the roll-out of the vaccine programme there is an end in sight, even if we aren't sure exactly when it will be. We look forward to analysing the data again in the future and seeing this theme become more dominant as the vaccine programme progresses.
"Hopefully it won't be too much longer before we can see the benefits of the vaccine".
HOW SHOULD Leaders REACT? 
With a clear impact on employee happiness levels and engagement, the HR community must prioritise:
Regular check-ins with their people to actively listen and help keep employees engaged and connected
Investment in and regular signposting of support to deal with stress and mental health issues
Ways to support working parents
Helping employees to manage their workload and take time off to recharge
Finding new ways to sustain and nurture culture remotely  
LISTENING TO YOUR PEOPLE – FREE SUPPORT AVAILABLE
The Happiness Index wants to help you listen and stay connected to your people during this period of continued uncertainty. We're currently offering complimentary access to our Employee Voice 24/7 tool – enabling your people to feedback on how they're feeling 24 hours a day, 7 days a week so that you can understand their emotions and feelings and best respond with support.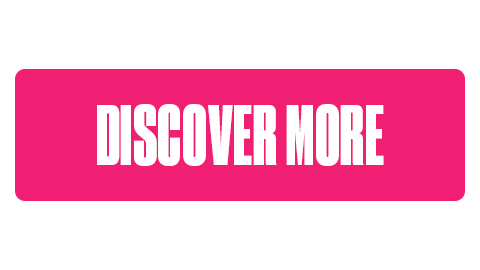 Book a Demo
Sign Up
Sign up for industry news, people insight and business strategy to help you create a thrive culture.