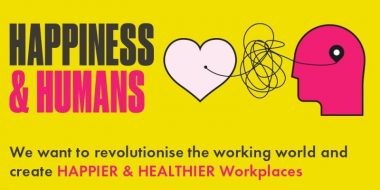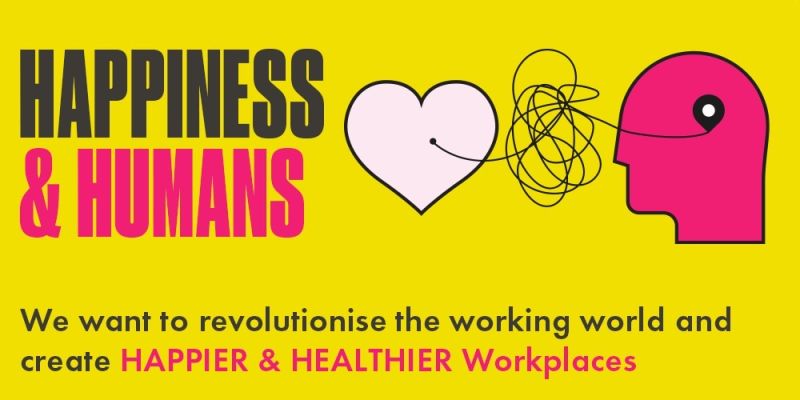 Happiness & Humans LIVE S1 Ep 1
September 10th, 2020
Hosted by: Rosey Jarvis: Community Manager, The Happiness Index & Xander Hough: Head of People, Make Shift
Topics include:
The best approaches to leading people through times of change
Using psychology to support leaders
The importance empathy at work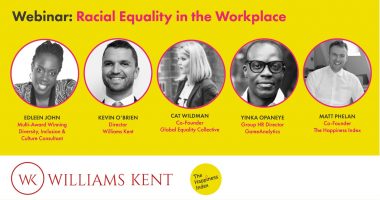 Racial Inequality in the Workplace Roundtable
Aug 19, 2020
Join The Happiness Index and Williams Kent for a virtual roundtable exploring "Racial Equality in the Workplace". Matt Phelan and Kevin O'Brien are joined by:
Edleen John, Multi-award winning Diversity, Inclusion and Culture Consultant
Cat Wildman, Co-Founder, The Global Equality Collective
Yinka Opaneye, Group HR Director, GameAnalytics
To discuss:
How have recent events and the racialised stress and trauma it has caused been dealt with in the workplace?
Where do existing Diversity & Inclusion policies fall short?
How do Black people feel in the workplace? How do Black people feel about their career path? How does this compare to other minority groups?
What's the first thing an HR leader should do after listening to this session?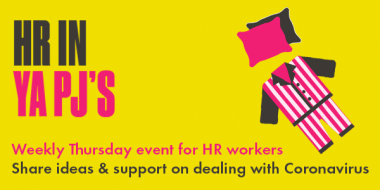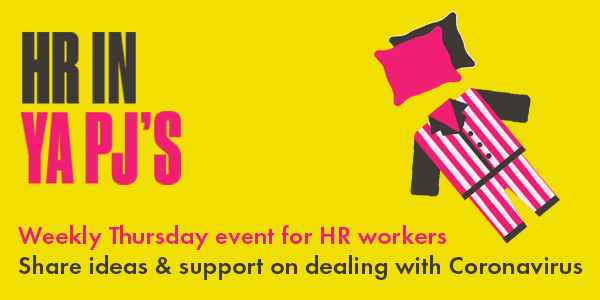 HR in Ya Pj's Ep 20 (Final ep of S1)
August 6th, 2020
Hosted by: Rosey Jarvis: Community Manager, The Happiness Index & Sandip Kaur Gill, HR Employee Engagement Manager at Lion Academy Trust & Shekira Khan, HR Business Partner at M&M's Retail

Topics include:
Review of their predictions from the pilot ep of the evolution of work through lockdown
The biggest changes & challenges faced by retail and education and how to combat them
Shekira shares M&M's Retail's decision to not furlough and how they've repurposed their staff.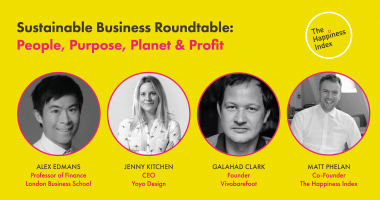 People, Purpose, Planet & Profit: Sustainable Business Roundtable
Aug 6, 2020
Alex Edmans, Professor of Finance, London Business School and B Corp UK advocates Jenny Kitchen, CEO Yoyo & Galahad Clark, Founder Vivobarefoot joined Matt Phelan to understand why more organisations are embracing a new sustainable model that places people, purpose & our planet alongside profit. 
They discussed:
The evidence supporting the premise that organisations with happier employees outperform their peers
Whether the global Covid-19 pandemic will speed up the trend for more socially responsible organisations or kill it off
What's involved in becoming a more socially responsible business and what it means for your leaders, people, customers and investors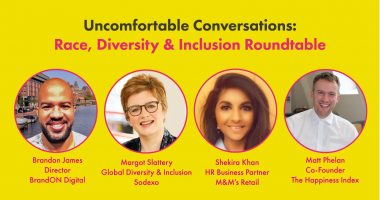 Uncomfortable Conversations – Race, Diversity & Inclusion Roundtable
Jul 22, 2020
In the powerful interview between our Community Manager, Rosey and Shereen Daniels, Shereen urged us to continue having uncomfortable conversations on race and diversity and inclusion in the workplace. So that's exactly what we're doing.
Brandon James, Margot Slattery and Shekira Khan join Matt Phelan to discuss:
Their feelings on the Black Lives Matter movement
What businesses can do to move beyond supportive statements to address the systematic bias that exists in organisations and society
How to tackle diversity and inclusion on a global scale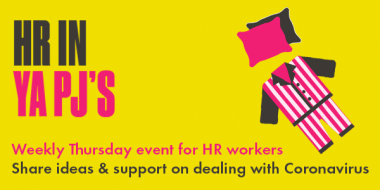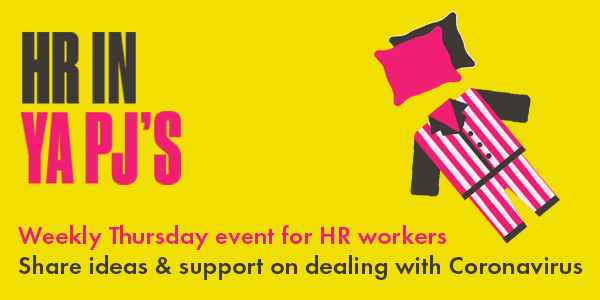 HR in Ya Pj's Ep 18
July 16th, 2020
Hosted by: Rosey Jarvis: Community Manager, The Happiness Index & Samuel Hurley, Founder of Novos
Topics include:
How Novos have used Employee Voice to transform their business and support their people through remote working
Overcoming challenges of remote onboarding
The future of (remote) working for Novos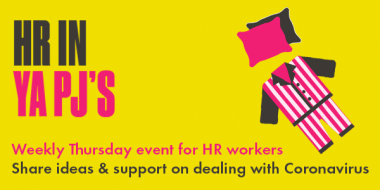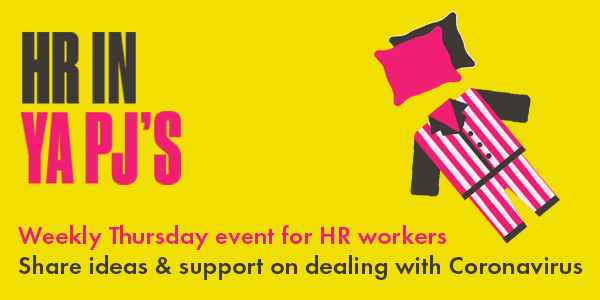 HR in Ya Pj's Ep 17
July 9th, 2020
Hosted by: Rosey Jarvis: Community Manager, The Happiness Index & Simon Halkyard from Asda
Topics include:
Trends in recruitment since lockdown
How Asda's essential workers and remote workers have adapted throughout lockdown
Future of recruitment for retailers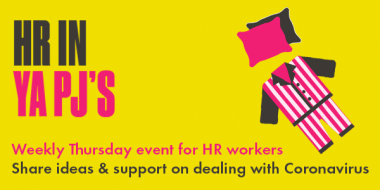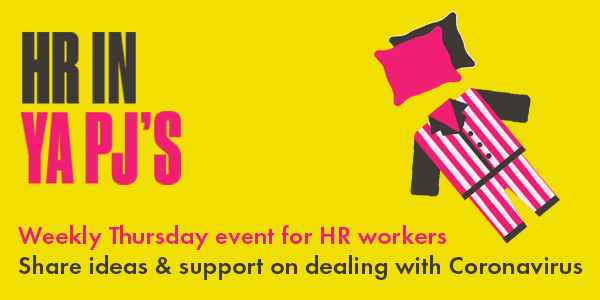 HR in Ya Pj's Ep 16
July 2nd, 2020
Hosted by: Rosey Jarvis: Community Manager, The Happiness Index & Jack Davies, Director at Seven Hills
Topics include:
The latest stats from Employee Voice 24/7
How Seven Hills are working towards a more flexible approach to motivate everyone
How they are hoping to maintain engagement and motivation levels through the flexible working
How they continue to support their clients through covid-19